The prices of the counting chambers
A kit of counting chambers 195 € + VAT.
Prices over 25% cheaper than the other equivalent products.
Lower prices are achieved through flexible production and the very plain collection, where excessive quality is ditched in favor of specializing in the practical matters of the product.
Client pays the shipping costs.
More information by email or telephone.
One kit = a counting chambers (contains a bottom glass) + a cylinder + a cylinder cover glass + a cuvette cover glass and a package of bottom glasses (100 pcs).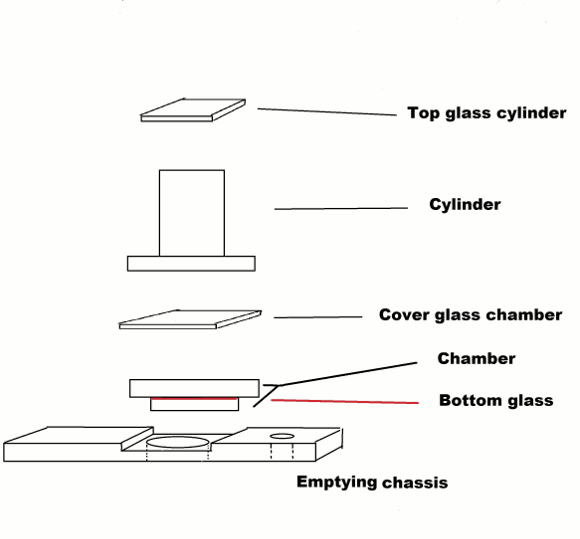 Prices for parts separately and other parts:
| | |
| --- | --- |
| 1 chamber | 120 € + vat 24% |
| 1 emptying chassis | 22 € + vat 24% |
| 1 cylinder (10 ml / 25 ml) | 50 € + vat 24% |
| 1 cover glass chamber | 1 € + vat 24% |
| 1 cover glass cylinder | 1 € + vat 24% |
| 1×100 bottom glass chamber | 35 € + vat 24% |
| 1 opener | 17 € + vat 24% |