All right, I will make an appointment. Next week. The first thing.
I have been thinking about going to the hairdresser a couple of weeks already. Maybe it has something to do with a new year beginning, that I want to have something new – if not in, then at least – on my head. Was thinking about a Siimes-look, about 5 mm long hair, but it's a bit too cold for it at the moment.
Last time I visited a hairdresser is about… must be about four years ago. So, you do understand, that this is not that kind of a decision I make hastily.
And then, yesterday, I saw these with the scope: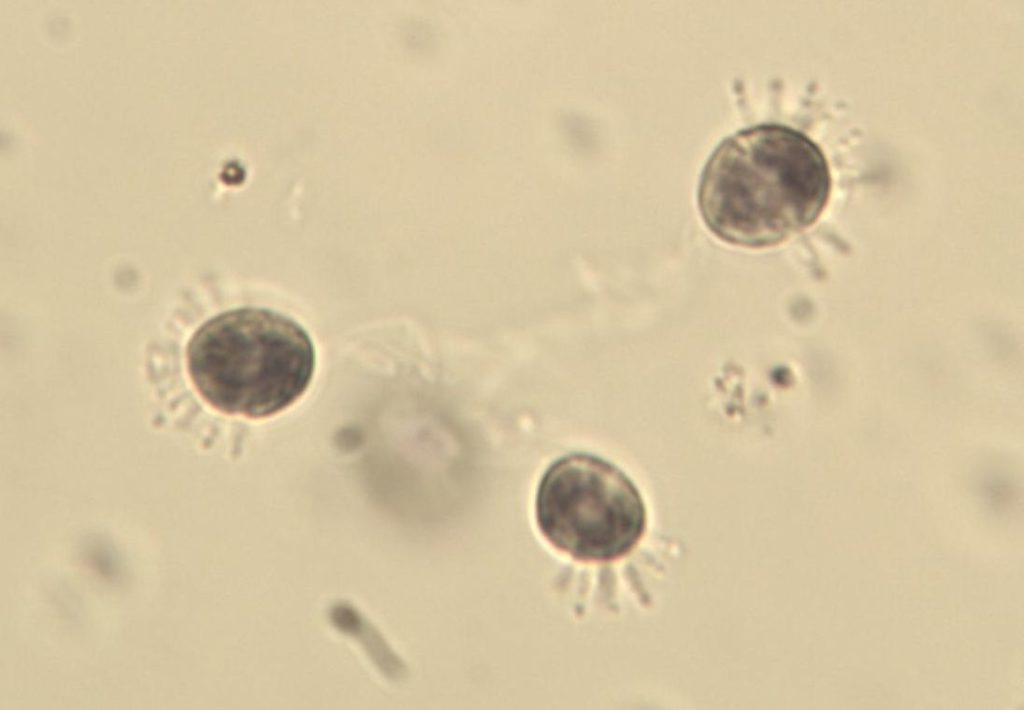 and I thought if even the Dictyosphaerium get's a new, interesting African-look, then – go for it!
A normal Dictyosphaerium looks like this: