Talked about (among other equally important things) fashion and mode yesterday with a dear friend of mine. About how some people follow the fashion and others find their own way.
And in today's sample this robust Cryptomonas rostratiformis occurred on the catwalk showing it's fine, fresh and in my eyes fashionable colors: violet and green.  "Would these be The Colors of This Spring?!" I thought, still inspired by our conversation.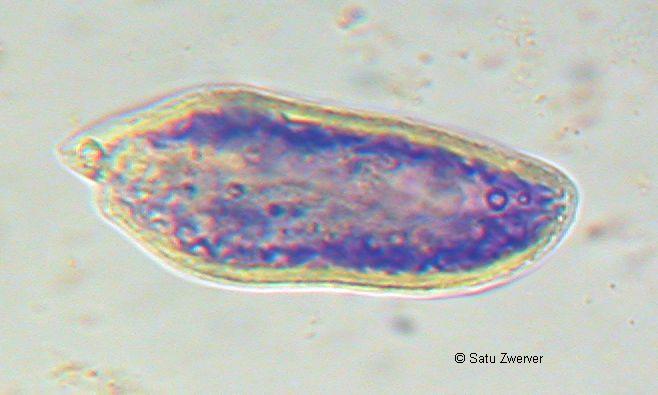 Could be, I have never been such a dedicated follower of fashion.
And yes, indeed, I'm running late again – on the bottle it says 2007.  
I'll just keep my old jacket.